SCHARREKOPPAEUM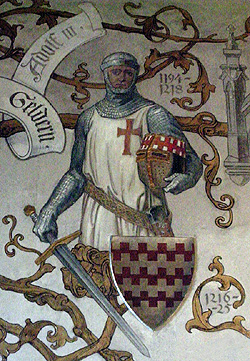 Virtual Arms and Armour Museum
---
ARMS AND ARMOUR SPECIALS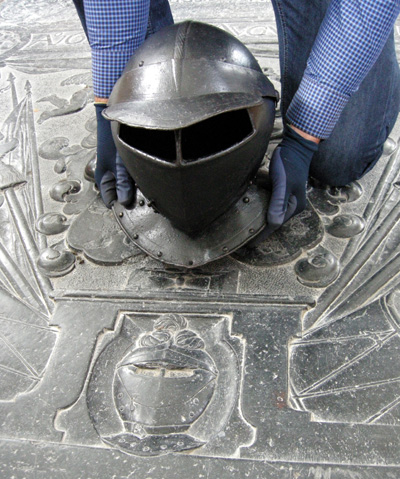 Historic find of an important 17th-century siege helmet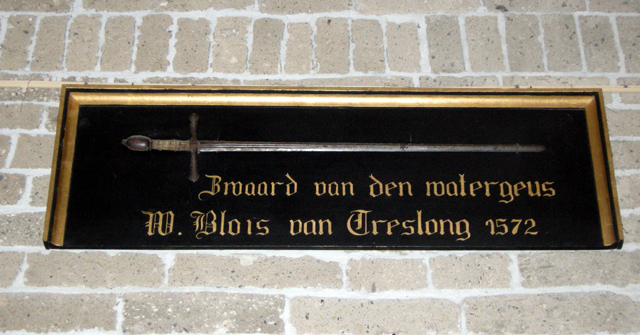 The 'silver sword' of Willem Bloys van Treslong
Cutting-edge History
Special exhibition at the National Museum of Antiquities, Leiden, the Netherlands, April 1 - October 2, 2016
The Sword – Form and Though
Special exhibition at the Deutsches Klingenmuseum, Solingen, Germany, 26 September 2015 - 28 February 2016
A gilded bronze cuirass, 3rd-2nd century B.C.
---
WORLD MAP OF ARMS AND ARMOUR MUSEUMS AND COLLECTIONS
Click for more information.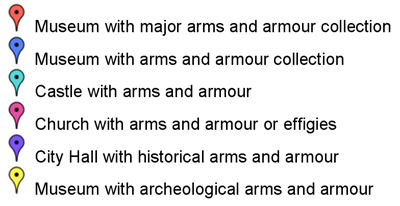 This map is nearing completion! Should you know of other museums or castles with arms and armour collections, please let us know so we can include those in the map.
---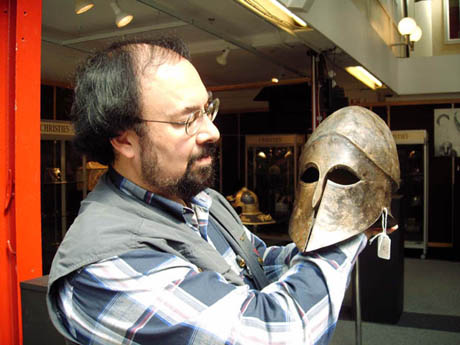 SOURCES FOR COLLECTORS
---
---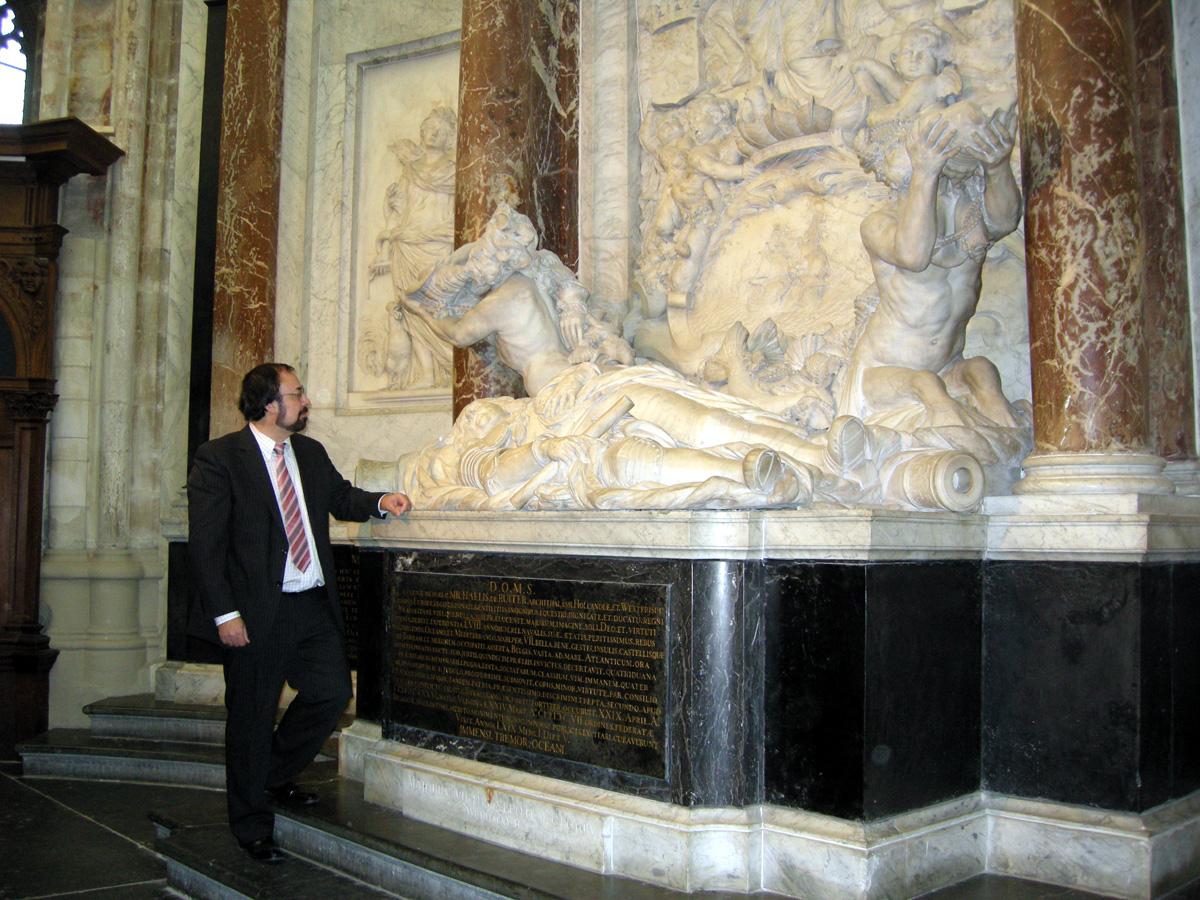 MONUMENTAL EFFIGIES AND BRASSES, MANUSCRIPT MINIATURES AND ARMOUR IN ART
---
---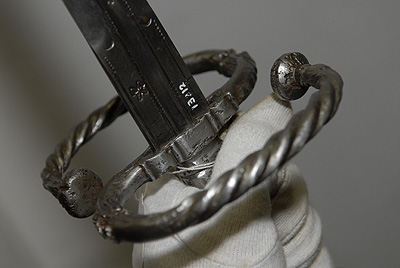 ONLINE ARTICLES ON SPECIFIC PIECES OF ARMS AND ARMOUR
---
Arms and armour of antiquity
Swords, falchions, estocs, sabres and rapiers
Hunting swords
Judicial swords
Daggers
Shields and targes
Spears and lances
Axes, maces, war hammers and war picks
Bows and crossbows
Mail shirts
Armours
Helms, helmets, armets, sallets, burgonets, morions and Zischägges
Horse armour, stirrups and rowel spurs
Guns, rifles, pistols and powder flasks
Oriental arms and armour
Tomb effigies, statues, aquamaniles
Various
---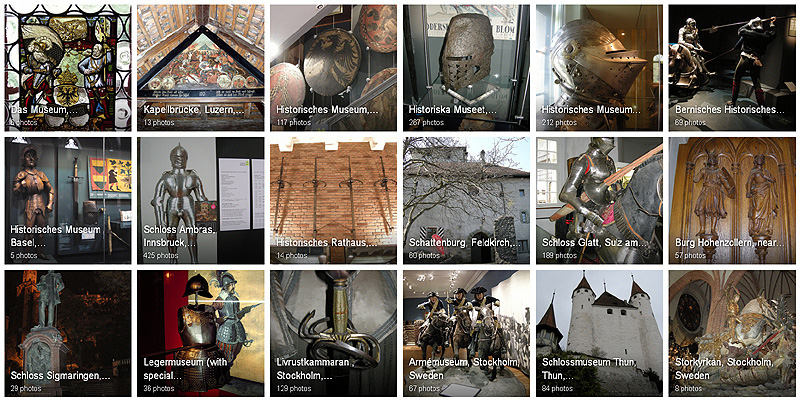 PHOTOGRAPHIC IMPRESSIONS
---
The Netherlands
United Kingdom
Belgium
France
Spain
Portugal
Italy
San Marino
Germany
Switzerland
Austria
Slovakia
Denmark
Norway
Sweden
Iceland
Malta
Greece
Bulgaria
Russia
Turkey
Cambodia
Thailand
USA
Brazil
Various
---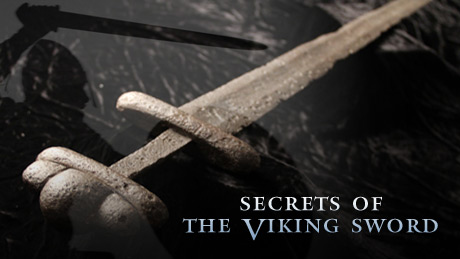 VIDEOS ON ARMS AND ARMOUR
---
---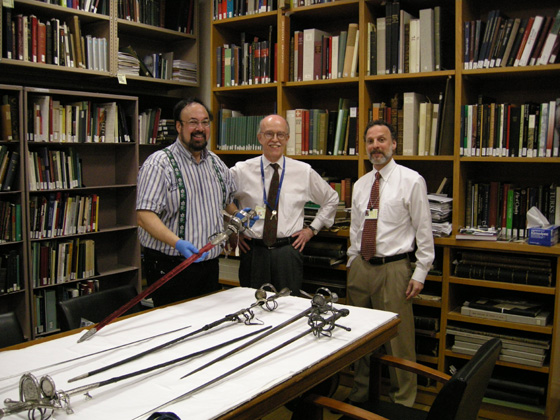 SEARCHABLE DATABASES AND INTERACTIVE WEBSITES
---
---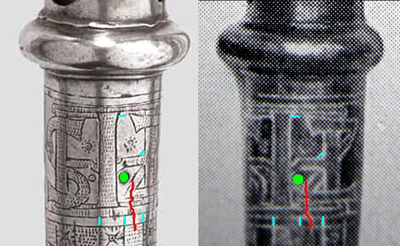 WEBSITES, BLOGS AND DISCUSSION FORUMS
---
---

COMMUNITIES AND SOCIETIES
---
---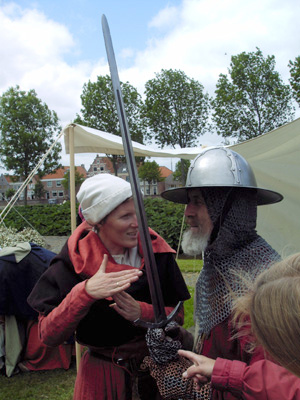 REENACTMENT
---
---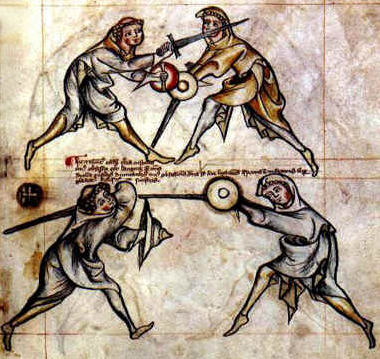 MARTIAL ARTS OF THE MIDDLE AGES AND RENAISSANCE
---
---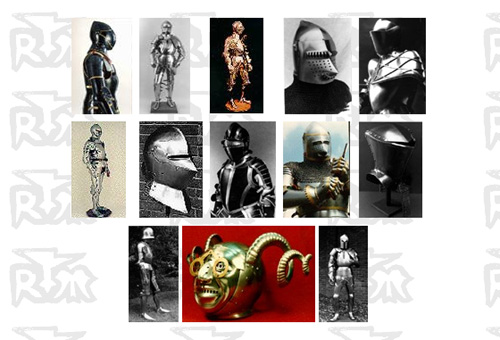 ARMOURERS
---
---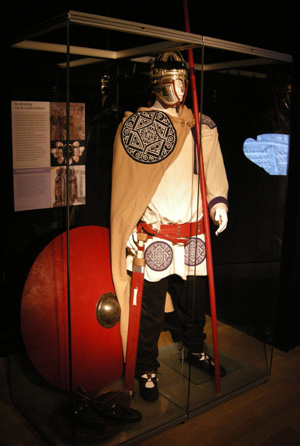 HISTORY
---
---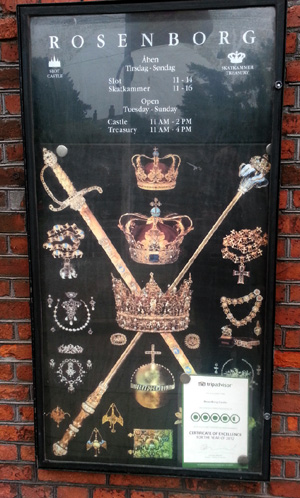 MUSEUMS
---
The Netherlands
Belgium
Luxembourg
Germany
Austria
Italy
Spain
United Kingdom
France
Switzerland
Denmark
Sweden
Finland
Russia
Ukraine
Armenia
USA
Canada
Japan
Brazil
---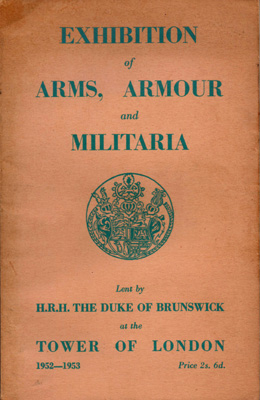 BOOKS, ARTICLES AND MANUSCRIPTS
---
Arms and armour in antiquity
Viking swords
Crusades
Great Helms
Jousting, tournaments
Knighthood
Medieval arms and armour
Oriental arms and armour
Testing of arms and armour
---

ANTIQUARIAN SEARCH SYSTEMS
---
---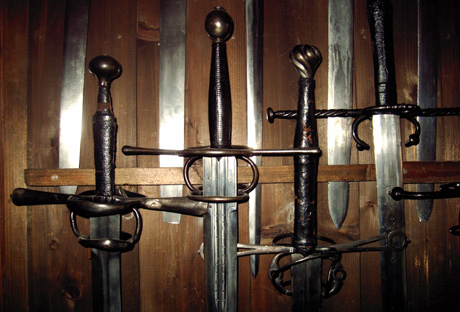 OTHER USEFUL LINKS
---
---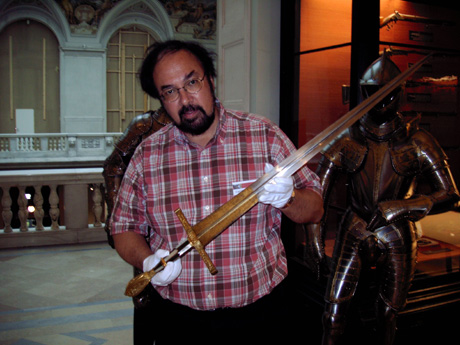 STAFF
---
Curator: Carl Koppeschaar

World museum map, text, photos and research: © copyright 2013 Astronet BV
---

Back to ASTRONET's home page
---